Baby Chick Emoji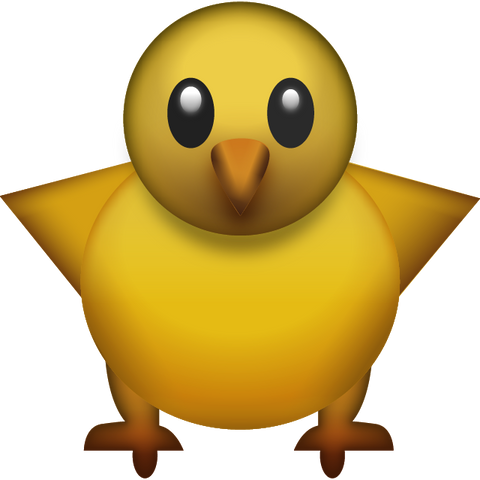 Are you so excited about something and want to express yourself in a unique way? Text your friends this cute baby chick, flapping its wings with glee. Show off your youthful, playful spirit with this adorable chick. Tell your friends that you want to chirp a happy song and run through green pastures. You want to fly through the clear blue sky and see the world in a whole new light. You're ready to take on the new day with a pep in your step. Show that you're young and free! Chirp!
Please share this page if you enjoyed our emoji 😍
If you would like to use our works for commercial use, please contact us here.