Bald Man Emoji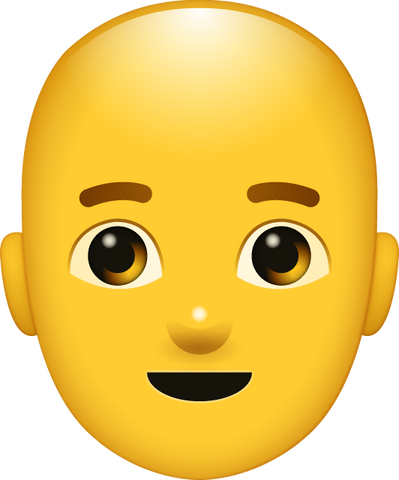 I don't think baldness needs to be inherently seen as a bad thing. On the contrary, it can be a sign of great things to come. It's all a matter of perspective. One could take the perspective that it marks an important transition into the next stage of the great game called 'life'. And one can face it with optimism and determination. This fine fellow seems to think so. Just look at how happy he is. He hasn't let his baldness bring him down one bit. Then again, perhaps he's only smiling on the outside. He might secretly be displeased with his predicament deep down and simply doesn't want to show it. Stranger things have happened. Even if he is displeased, we're just going to pretend he isn't, all for the sake of the point being made here. The point is, be optimistic and hopeful for the future, no matter what hairy predicaments you find yourself in.
Please share this page if you enjoyed our emoji 😍
If you would like to use our works for commercial use, please contact us here.