Beard Man Emoji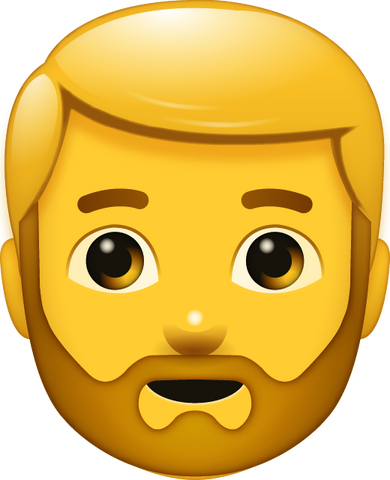 Now here's a guy with fashion sense. He has such nicely-trimmed hair, and he really knows how to wear a rockin' beard! On the topic of beards, did you know that Frank Beard is the only member of ZZ Top to not have a beard? True story. Or at least, he doesn't have a long beard, unlike his fellow bandmates, Billy Gibbons and Dusty Hill. A Google image search of "Frank Beard" will show some photos where he is clean-shaven, and some photos where he actually does have a beard, so in that sense he does live up to his name. It's just that he doesn't have a long beard, although he still has that rock star look to him regardless. This emoji, on the other hand, does not look like a rock star in the slightest. His beard is cool and all; it just isn't rock star-looking material. But you never know. Looks can be deceiving.
Please share this page if you enjoyed our emoji 😍
If you would like to use our works for commercial use, please contact us here.