Cooking Man Emoji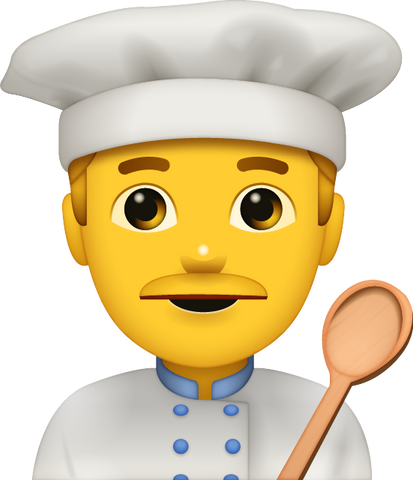 I just love it when you go over to a friend's house and they prepare you an amazing meal. I've never been much of a cook myself, but I do admire people who are chefs. It's one of those things that requires such delicate skill, and there's a real art form to it. Chefs are also really great to have as friends, because they can prepare you delicious meals! Really, when you put it like that, who wouldn't want to have a chef as a friend? Someone who doesn't like food, perhaps, but we all know people like that don't exist. Everyone loves good food. For there to exist in this world a person who did not love good food would simply not be possible. So impossible that, if it somehow were to happen, it would cause the very fabric of the universe to implode, and that would not be good. This emoji thinks so too.
Please share this page if you enjoyed our emoji 😍
If you would like to use our works for commercial use, please contact us here.