Detective Emoji - Woman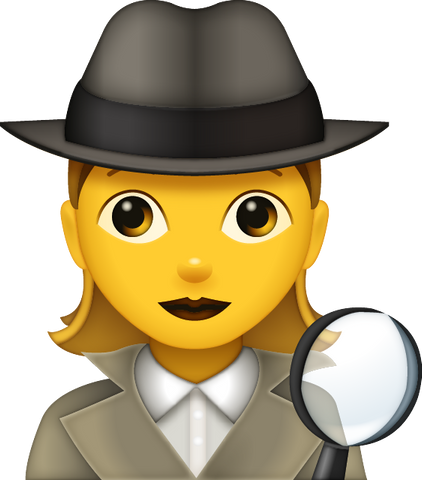 Who doesn't love a good mystery? This clever young woman sure does. Life is full of strange and wonderful mysteries. Give her a clue, and she'll be hot on the trail of her next investigation in no time. Do you have a missing persons case? Let her know, and she'll have that person located successfully and safely. Is there a money theft to be reported? Then report it, and she'll have those robbers arrested and the money returned in no time. Has a murder occurred? Well gosh, hopefully nothing that drastic. But if there is, that's all the more reason to inform our trusty detective so that something can be done about this terrible tragedy, and whoever's responsible can be brought to justice. Conversely, even if your grievance is something as simple as being unable to locate your missing sock, just give her a call. There's no mystery too big or too small for her to handle.
Please share this page if you enjoyed our emoji 😍
If you would like to use our works for commercial use, please contact us here.