Doctor Emoji - Woman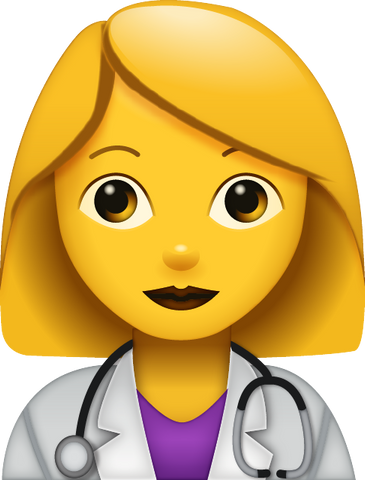 Doctors fulfill such an important function in our society. They're important not only to the role of science, but also to the role of providing sympathetic care to patients. I've always thought that being a doctor must be quite a demanding job too, which makes it all the more admirable for the people who do seek it out as a career. That said, I don't think most people look forward to their doctor appointments, and it's hard to blame them. Doctor appointments are one of those things that, you don't really want to do it, but you know you have to. At least this doctor here has a kind, welcoming face. Have no fear; she'll make things right for you. No matter what it is you need to see her for, she'll make sure you're as comfortable as possible, and that all your needs will be met. Is it your foot that's bothering you? Your trusty doctor will put things right.
Please share this page if you enjoyed our emoji 😍
If you would like to use our works for commercial use, please contact us here.