Girl Singer Emoji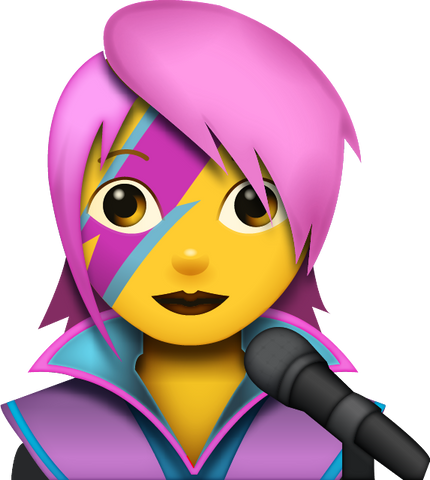 This gorgeous gal is ready to sing you a song. She has an amazing range. She can hit those low notes just as much as those high notes, and everything in-between. Any song you can possibly think of, chances are she'll be able to sing it for you. You could even request "Happy" by Pharrell Williams. That's one of her favourite songs, but she enjoys all kinds of music. This is a woman who has big ambitions. She dreams of becoming a famous rock star someday. If you request a song for her to sing, it'll be great practice for her. It'll be a wonderful opportunity for her to build up her singing skills, so that someday she'll be able to dazzle the world with her amazing talent. Until then, you can find her here, playing her part in the emoji world by being so fabulously designed, you just can't take your eyes off her.
Please share this page if you enjoyed our emoji 😍
If you would like to use our works for commercial use, please contact us here.