Hot Emoji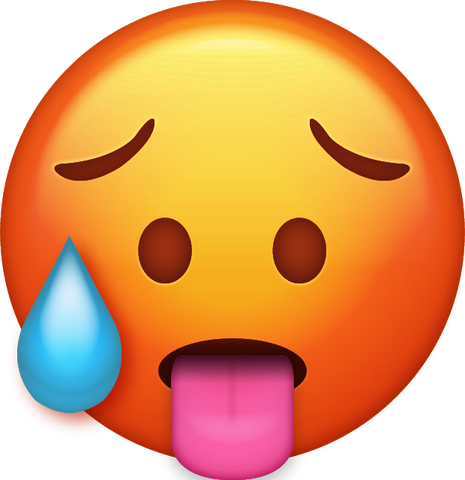 One of the great things about this emoji is how flexible it is. It can be used to suit a multitude of different situations, all while conveying a straightforward and easy-to-understand idea. Are you tired because you just ran an epic marathon? Or was it a long hike through the mountains? Was it a long day at work running about and doing errands? Was it too much last-minute studying before finals tomorrow morning? Did you just spend an entire day moving furniture and other items to a new house? Or is it not physical exhaustion, but rather mental exhaustion at having to deal with an obnoxious neighbor? Whatever the reason, you can count on this emoji to sum things up for you with a simple elegance that's inspiring. Just look at those puffy orange cheeks and that unrealistically huge tear. This emoji will be your best friend on the days when all you want to do is just lie down and rest.
Please share this page if you enjoyed our emoji 😍
If you would like to use our works for commercial use, please contact us here.