Kimono Emoji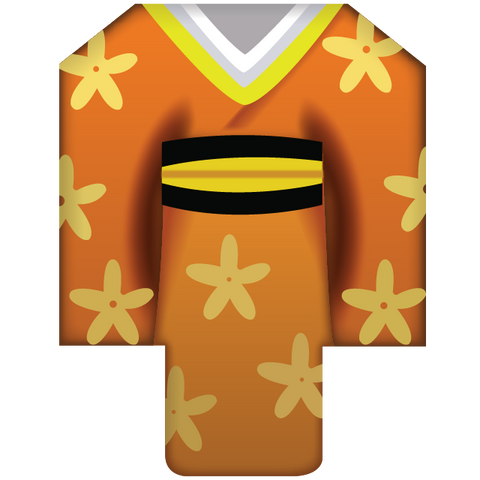 Fashion is different all around the world, and you love studying different cultures. Show your friends that you're learning about everything in the Japanese fashion culture with the vibrant kimono emoji. Its bright colors and gorgeous flowers will catch the eye of everyone you're talking to. Your friends will love seeing you broadening your horizons and soaking up all the fashion knowledge you can. Make sure everyone knows you're worldly with emojis, and express your love and respect for Japan. Be open to learning from your friends that are experts on this topic, and exchange fashion tips.
Please share this page if you enjoyed our emoji 😍
If you would like to use our works for commercial use, please contact us here.