Man Emoji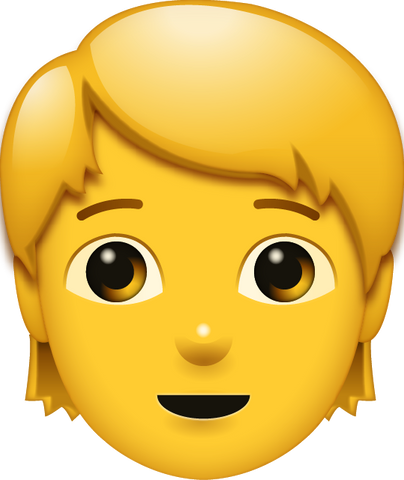 Here's another happy kid. He understands the power of a smile. Do you need a nice, smiling face to help perk up your day? This kid is in a good mood and he wants to share that good mood with you. Please don't deny him the pleasure of spreading his happiness around, for he'll be the perfect companion for all your texting adventures. Send him along, and let his radiant smile add some light into your life and your conversations. He's happy, you're happy, and then everyone else will be happy too. Before you know it, the whole world will be happy! It all starts with one simple emoji. Have you ever heard of the butterfly effect? That's when a small event starts off a chain reaction that ultimately grows to make a profound difference. The butterfly effect here will be when you send this simple emoji, which will start a chain reaction of laughter and joy that'll spread out and profoundly touch millions of lives.
Please share this page if you enjoyed our emoji 😍
If you would like to use our works for commercial use, please contact us here.