Old Man Emoji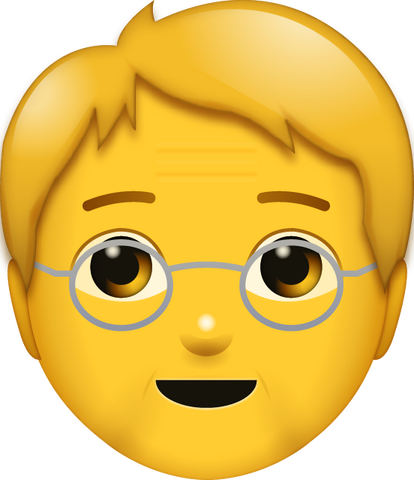 I can remember one time in elementary school when the principal, Mr. Hales, came to my class, and he was telling the students that people with glasses tend to be smarter. I told my mother about this after class, and she astutely pointed out that Mr. Hales was only saying that because he himself wears glasses. Although looking back, I suspect he was probably just joking around. It was still pretty funny regardless. Do you wear glasses? If so, what shape are they? Mine aren't at all round like with this emoji. They're much more rectangular-shaped. In fact, most if not all of my glasses in recent years have been rectangular. I don't see circular glasses that often on other people either. The only examples of circular glasses I can recall off the top of my head are from characters in movies. As well as this lovely emoji right here.
Please share this page if you enjoyed our emoji 😍
If you would like to use our works for commercial use, please contact us here.