Police Woman Emoji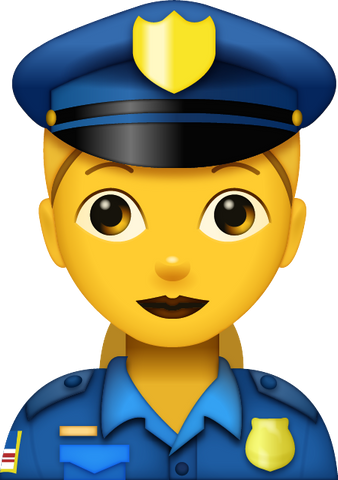 It's easy to take our police force for granted. There are many occasions when one just doesn't think about them at all, often because there simply isn't any reason to. It can be easy to overlook that they do serve a vital role in our society. They are upholders and peace and justice, defenders of the innocent, and they do their best to maintain law and order in what are often chaotic times. Okay, admittedly, that sounds more like a description for superheroes, it really does apply to the police as well when you think about it. As with doctors, being a police officer is another profession that would not be for the faint of heart. There would be a lot of great things about it, no doubt, but there would also be many glimpses into the dark underbelly of our society. Of course, the context in which you use this emoji probably won't be quite so dramatic. It is just an emoji, after all.
Please share this page if you enjoyed our emoji 😍
If you would like to use our works for commercial use, please contact us here.