Rock Emoji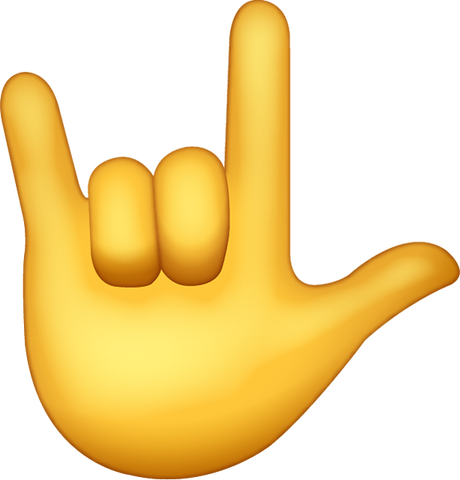 For all the times I've seen this hand gesture used before, it wasn't until very recently that I came to know it as 'the sign of the horns'. Before that, I always thought it was some sort of Texas-style greeting. Which could still be true to an extent, but now I believe it to be more general than that. Regardless of where this funky hand gesture originated from, it's sure to add a lot of life and flare to your conversations. Never again will a dull conversation come around so long as you have this feisty hand by your side. Are you a fan of heavy metal? If you are, then you'll enjoy this wall-banging emoji as much as any metalhead. Or maybe you just think it looks funny. Nothing wrong with that either. Or perhaps you're a devil worshipper? Hopefully not. But if you are, at least then it's fitting that this be called 'the sign of the horns'.
Please share this page if you enjoyed our emoji 😍
If you would like to use our works for commercial use, please contact us here.