Star Eyes Emoji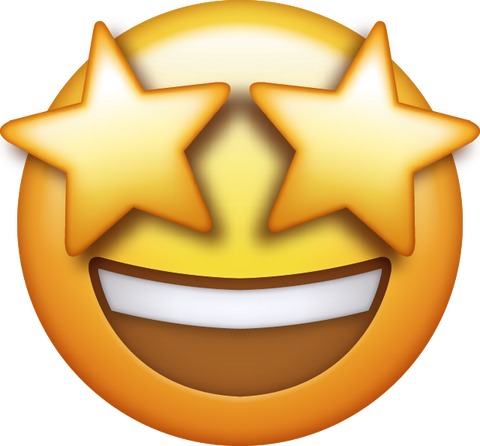 Life sure is full of wonderful things. Now you can give a whole new meaning to the term 'star struck'. When words aren't enough, sometimes you need something more. Something to help add some punch to what you're saying. Something to show off beyond any doubt just how amazed you truly are. Just send this emoji along, and no-one could possibly misinterpret your meaning. Your enthusiasm will be contagious, and soon the other person will be star struck as well. You can also use this emoji to answer questions about yourself. Say if someone wanted to know what your eye colour is, there'd be no need to send them a photograph or anything of the sort. All you would have to do is send them this cheerful face. Then the person will know that you do not have a conventional eye colour, but rather that you have literal stars for eyes.
Please share this page if you enjoyed our emoji 😍
If you would like to use our works for commercial use, please contact us here.