Woman With Hijab Emoji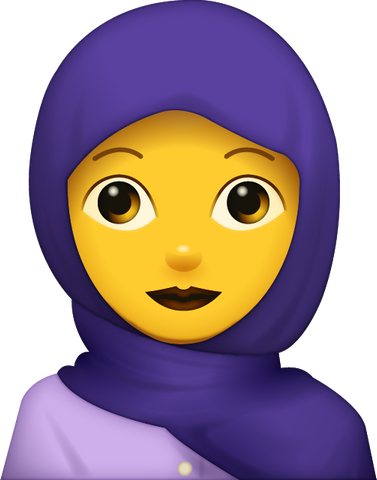 This clothing looks great! Both the scarf and the shirt. The fabric of the scarf is such a lovely deep violet color, while the shirt is a soothing light violet. They're both colors I've always been fond of, but they look especially pretty here. The shirt and the scarf would already look great on their own, but they go fantastic with each other. And to top it all off, they also really suit this gorgeous woman. She has good taste in fashion. Even the fact that it's a button-up shirt works really well. There's something about pale violet that just makes for a good button-up shirt color. Not only is the woman attractive, but there's a mysterious air to her as well. Already it makes one want to get to know her better. That's the other thing about violet. It's a good color for evoking mystery and intrigue. Yet even without the clothing, there's still something hypnotically alluring about her.
Please share this page if you enjoyed our emoji 😍
If you would like to use our works for commercial use, please contact us here.