Yellow Man Emoji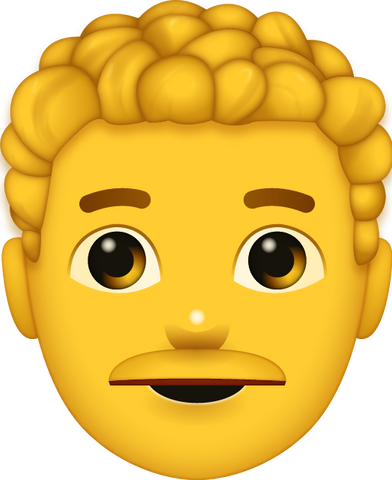 This gentleman neatly sums up the idea that yellow is a happy color. Everything about him is a bright, cheerful yellow. His eyes, his hair, his mustache, and his skin all look fantastic. Especially his hair. Even though he keeps his hair quite a bit shorter than his wife, he is still committed to maintaining a wild yet stylish look that is sure to impress. Other emojis out there could take a few tips from this guy. Although come to think of it, his curls do remind me a bit of corn. Not that it bothers me or anything. I do love corn. However, I won't tell the emoji that I just made that association. I don't want to hurt his feelings. You know, I wonder what make me think of that in the first place. Maybe I just have food on the mind. It's been a while since I had anything to eat.
Please share this page if you enjoyed our emoji 😍
If you would like to use our works for commercial use, please contact us here.