Yellow Woman Emoji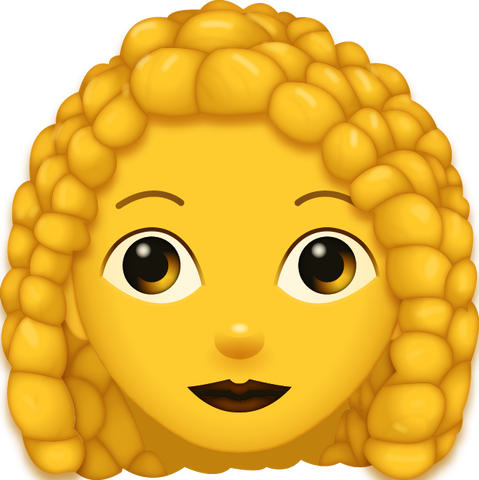 Here's a lady with bouncy, happy hair curls. Just look at how bouncy and happy they are! This will be a fine emoji to add to any collection. The best part about this lady is how versatile she is. She has a variety of hairstyles, all represented by several different emojis throughout the website. And no, none of them are wigs. They're the real deal. Every few months, she goes through painstaking effort to style her hair in a brand new, tastefully-done way. Of all her hairstyles, this is the one that turned out the most wild… hmm. Is that "most wild", or is it "wildest"? Oh well, doesn't matter. What matters are those curls. Again, just look at how bouncy and happy they are! This is proof that hard work pays off. Emojis who take good care of their curls will go on to accomplish great things in life.
Please share this page if you enjoyed our emoji 😍
If you would like to use our works for commercial use, please contact us here.