Cold Emoji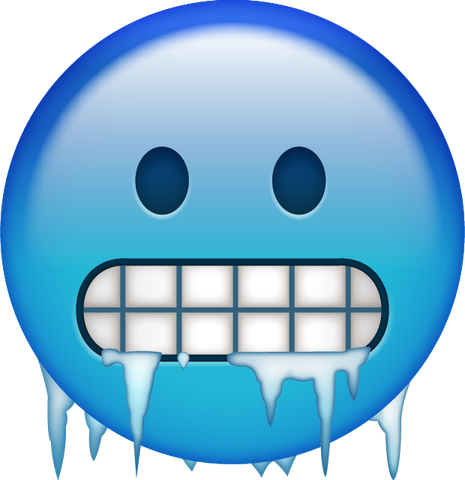 Brrrr! It sure is cold out. Make sure you dress nice and warm. Otherwise, you'll wind up like this guy. He spent much too long outside in the snowy wilderness, and now it's changed him from a typical yellow-skinned emoji into a blue one. No-one likes having their skin turned bright blue and having lots of icicles form around their mouth. I know I wouldn't, and I don't think you would either. Although if that actually happened for real, you probably would not be in a fit state to send out any emojis. That would be an awful thing indeed. That's why it's important to not wind up like that in the first place. If it looks like you and your friends will be in for frosty weather, this emoji will give them a due warning ahead of time. Then everyone will be able to bundle up in time to have fun in the snow and not freeze to death.
Please share this page if you enjoyed our emoji 😍
If you would like to use our works for commercial use, please contact us here.