Crystal Magic Ball Emoji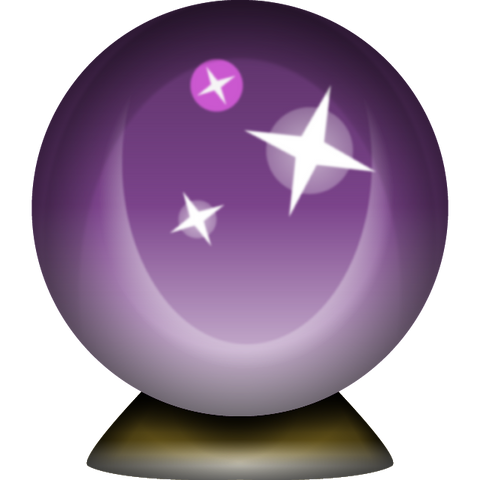 Are you working on a hunch? Are you preparing for something interesting to happen? Do you think you can predict the outcome of a sporting event or the lottery? Use the crystal magic ball emoji to show your friends you have magic powers! You have strong feelings about what will happen next and you're ready to share your predictions. Tell everyone that you know good things are coming, and positivity is in the air. There's nothing stronger than your magic and positive vibes.
Please share this page if you enjoyed our emoji 😍
If you would like to use our works for commercial use, please contact us here.