Earth Globe Americas Emoji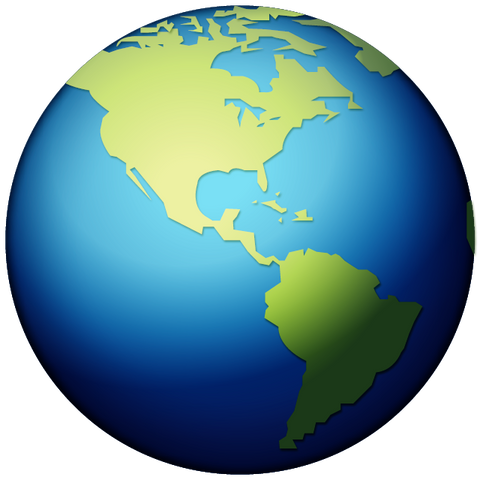 Are you ready to talk geography? Make your texts more enjoyable with the Earth globe Americas emoji, and show your friends you're ready to study for that test. Tell your social media family that you're putting yourself on the map, and building your social media presence. Enjoy the world as it is, and appreciate the country you call home. The world is a humongous place, but this emoji can connect you from people miles away. Don't fear the unknown of the great big world. Embrace it and show everyone you're up to travelling!
Please share this page if you enjoyed our emoji 😍
If you would like to use our works for commercial use, please contact us here.