Eye Emoji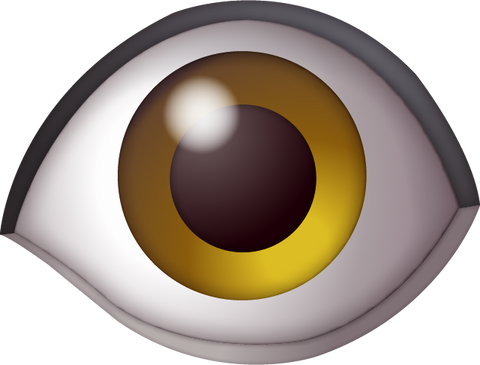 Look at this beautiful eye. With this golden eye, you can let people know that you're keeping a close watch on them and tending to their well-being. They'll never have to worry about anything again, not with your beautiful, golden eye fixated on them. Your magical problem-solving eye. What problems is it that you're solving, you ask? It doesn't matter. That's the beauty of emojis; they can suit any variety of different situations. You get to fill in the context. You get to be the master of your own destiny! Well, maybe not quite that dramatic, but still. It's like that song "Eye in the Sky" by the Alan Parsons Project. Whoever the singer is referring to in that song, the singer sings about how part of him knows what the other person is thinking and that he can read the other person's mind. That's what this emoji is. It's your very own eye in the sky.
Please share this page if you enjoyed our emoji 😍
If you would like to use our works for commercial use, please contact us here.