Farmer Emoji - Woman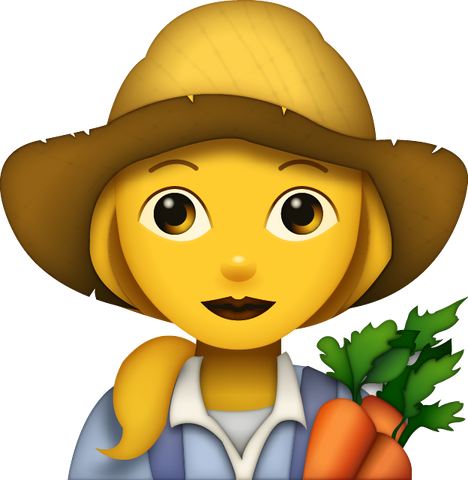 Our trip to the farmer's market was fruitful. Quite literally, for we picked up lots of fruits while we were there. Pears are probably my favorite fruit, but I like apples and bananas a lot too. But most of all, I'm a big fan of carrots. Just look at these huge carrots in my arms! My pet rabbits will love these carrots. My rabbits are named Bitsy-baby, Bonnie, Annabelle, and Amber. It was actually my grandmother who came up with those names, but I thought they were really cute and so I adopted them for the names of my adorable rabbits. Now, what was I talking about before that? Oh, right. The farmer's market. We have a great farmer's market at the exhibition park near the outskirts of the city where I live. I go there all the time. Lots of great deals, and the perfect way to support all the hard-working farmers out there. Also, that emoji has a really cute ponytail.
Please share this page if you enjoyed our emoji 😍
If you would like to use our works for commercial use, please contact us here.