Fist Hand Emoji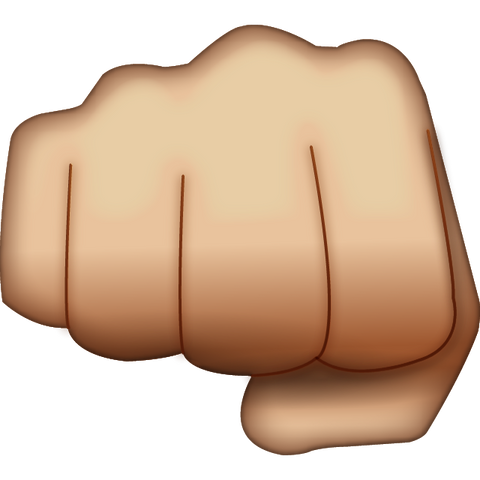 Are you celebrating something, but there's no one around? Resolve the situation by sending texts to your friends! Build your connection with them, and send a fist hand emoji. Everyone enjoys a fist bump, right? So why should you have to miss out on one because your friends aren't with you? Send a virtual fist bump to tell your friends that you're feeling cool and happy. This emoji will express your power and let you have a joyous celebration. Stay close to your buddies, even when they're too far away. Stay connected and in tune with each other.
Please share this page if you enjoyed our emoji 😍
If you would like to use our works for commercial use, please contact us here.