Foot Emoji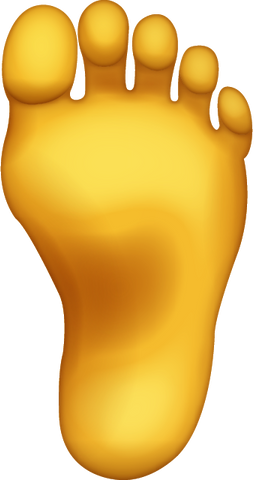 Don't worry. This isn't a stinky foot. The emoji person that this foot belongs to has just had their bath, so they're fresh as a daisy right now. However, the person that you send this foot to won't necessarily know that it's a clean foot. Not unless you tell them. But you might not want to. You might think it's funnier to leave them in the dark. In fact, you might think it's funnier to say nothing at all; just send them a random foot for no apparent reason and with no preceding context. I would probably be inclined to agree with you that it is indeed funnier that way. Why a foot, of all things? That only makes the randomness of it better. Even better still in that most emojis are not shown with feet. Yet here we find ourselves with this gorgeous foot, waiting patiently in line to find a home within someone's phone.
Please share this page if you enjoyed our emoji 😍
If you would like to use our works for commercial use, please contact us here.