Footstep Emoji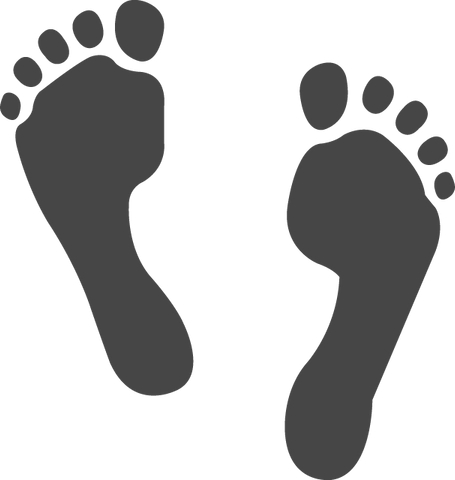 Going out for long walks is an excellent pastime to have. It's good exercise, it's a neat way to explore more of the world out beyond your backyard, and it's simply a lot of fun. Typically, you wouldn't want to go out walking barefoot, though. It's a good idea to at least put on shoes first. Otherwise you might end up with some really painful cuts or blisters, and those are never fun. They can be especially annoying because, if you keep walking, it can only make the blisters worse and worse. No, not fun at all. Certainly not for someone who's a walking enthusiast. Worse still if they like to hike along rough terrain with a lot of changes in elevation. After a while, however, the skin on a person's feet would begin to get tougher, so it's certainly something you could get used to. But in most cases, there wouldn't be any practical reason to inflict that upon your poor soles. All the more reason to wear some good, strong shoes.
Please share this page if you enjoyed our emoji 😍
If you would like to use our works for commercial use, please contact us here.