Frog Emoji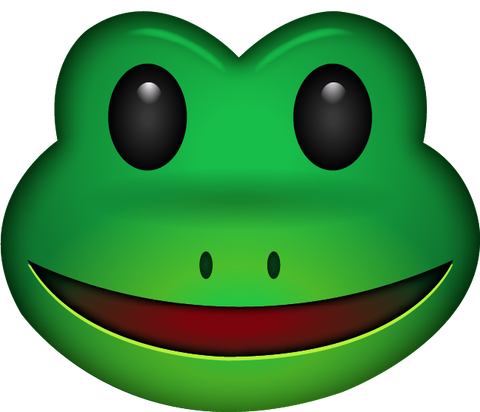 Hop around your house and jump into action with this frog emoji. Show your friends that you're bursting with energy and are ready to hop on your lily pad and head to their house. Frogs are slimy, but how do you ignore this cute, smiling face? This frog is friendly, and if you are too this emoji will express that. Send your friends a smile in a unique way with this frog emoji. Look into his shining eyes and tell your friends you're in a silly mood. Let your green friend be the beginning of your adventure!
Please share this page if you enjoyed our emoji 😍
If you would like to use our works for commercial use, please contact us here.