High Five Emoji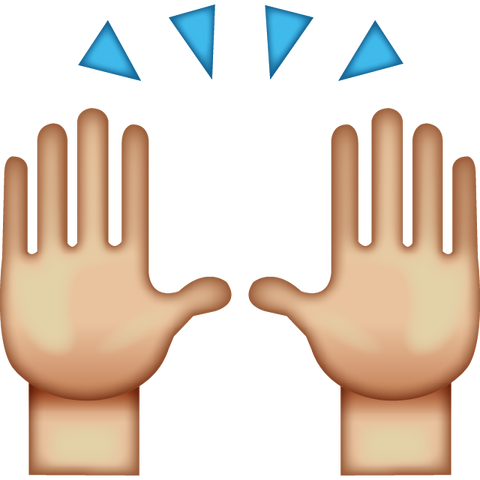 You're a kind and caring person, so when something great happens to you and your friends, you want to show your support. That can be difficult when you're not in the same room, so you have to resort to texting. Don't use words to show that you care, when a high five emoji can be so powerful. Let your friends know that you're ready to jump for joy and congratulate your friend on their amazing achievement. Send friends high five emojis just to say hello and tell them how awesome they are. Celebrate any occasion at any time of day.
Please share this page if you enjoyed our emoji 😍
If you would like to use our works for commercial use, please contact us here.