Horse Emoji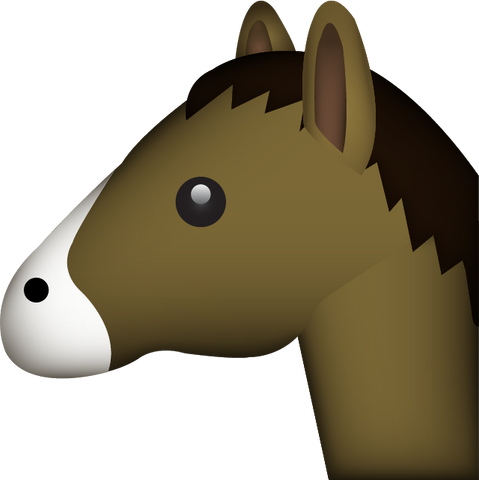 Do you have dreams of gallivanting across the world on your valiant steed? For all the horse lovers out there, the horse emoji is ready to cheer you up. Trot towards the adventure and ride like a chivalrous knight. Remember the times of princesses, jesters, catapults, and castles. Remind your friends how majestic horses are with this emoji, and imagine yourself riding horses on a beach with the one you love. Don't you wish this horse was real, so you could feed him carrots and braid his mane? Dream of the impossible!
Please share this page if you enjoyed our emoji 😍
If you would like to use our works for commercial use, please contact us here.