Kid Emoji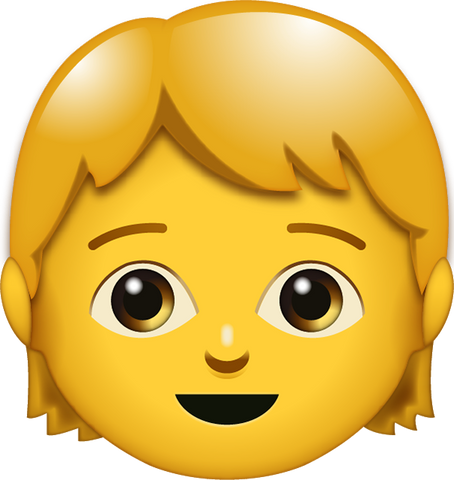 Here's a happy kid. He's happy because he gets to be in this emoji for you. Who could resist an adorable face such as this? I certainly couldn't. No-one who sees him in your texts will be able to resist him either. I do wonder what he's thinking, though. He looks a little mischievous. You'd better keep an eye on him and make sure he doesn't get himself into any trouble. His mother wouldn't like that. She asked me to make sure he was sufficiently cared for. But I found him to be a bit of a handful, so that's why I'm passing him on to you. Hopefully he doesn't cause you too much grief and hardship. As long as you make sure he's well-fed and that he gets his afternoon nap in on time, things should go swimmingly. But even if they don't and he ends up causing you grief, hey, at least he's cute!
Please share this page if you enjoyed our emoji 😍
If you would like to use our works for commercial use, please contact us here.