Lemon Emoji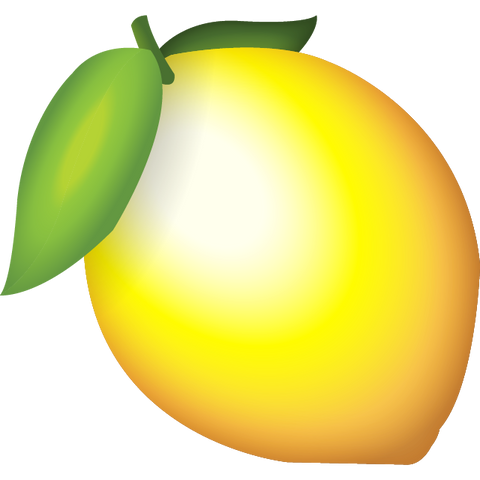 Has anyone ever dared you to eat a whole lemon? They can be sour! Pucker up and send the lemon emoji to your friends. Use this emoji to say that you want to make some lemonade to cool off on a hot day. Reminisce about the days where you had lemonade stands and not much of a profit. You made lemonade with the lemons life gave you and made the most of your day. Have fun with emojis and express your desire to quench your thirst!
Please share this page if you enjoyed our emoji 😍
If you would like to use our works for commercial use, please contact us here.