Moon Emoji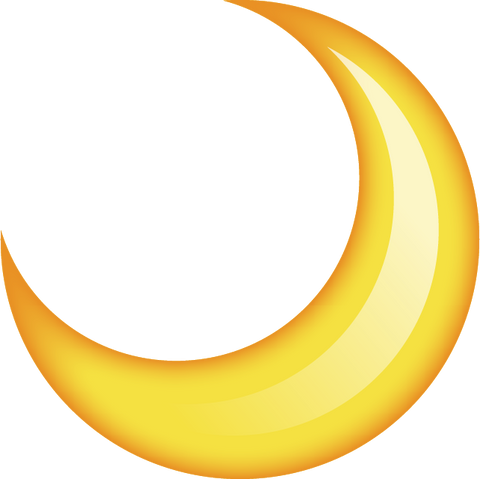 The moon is the symbol of the night. When you're ready to head to bed, and wish someone goodnight, send the moon emoji. Your loved ones will smile at this crescent moon and think about all the fun you'll have together tomorrow. Sending a goodnight text of emojis will calm your friends and help them dream good dreams. They'll thank you in the morning for being so kind and considerate. Everyone loves a nice and cute text to fall asleep or wake up to from time to time. Why not be that person for them?
Please share this page if you enjoyed our emoji 😍
If you would like to use our works for commercial use, please contact us here.