Octopus Emoji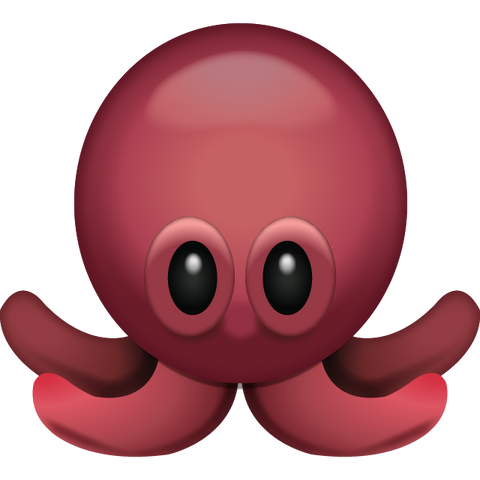 Octopi are very intelligent creatures, and they can easily navigate the murky ocean waters. They may seem slimy and weird, but the octopus emoji shines them in a better light. Send the playful octopus emoji to your friends to tell them you're in a silly mood. Share your love of octopi, or simply the ocean, with the world. One look into those big eyes and your friends will be smiling like fools. Create a colorful text and share your creativity with friends when you use this emoji. Increase your love of the ocean and be smart like octopi!
Please share this page if you enjoyed our emoji 😍
If you would like to use our works for commercial use, please contact us here.