One Ear Emoji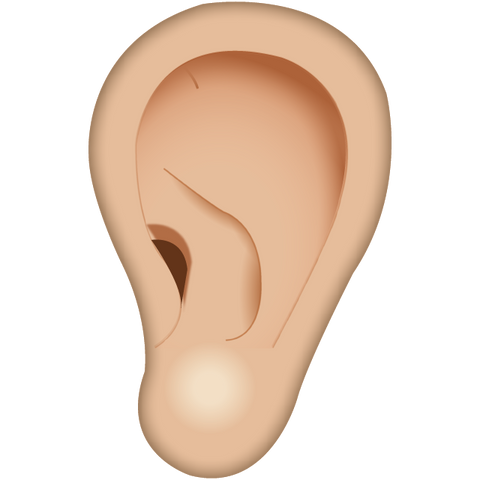 Words are powerful, but emojis hold a lot of weight too. When a friend is texting you, they'll want to make sure they have your full attention. There's nothing worse than typing a long story for someone that isn't going to read the message. To help reassure your friend, send the one ear emoji. That will show you're ready to listen, and won't interrupt them until they're finished. Your friend will appreciate the kind gesture and be at ease knowing you're holding your phone waiting for that special text. Be a good friend, and show that you're prepared to listen!
Please share this page if you enjoyed our emoji 😍
If you would like to use our works for commercial use, please contact us here.