Pencil Emoji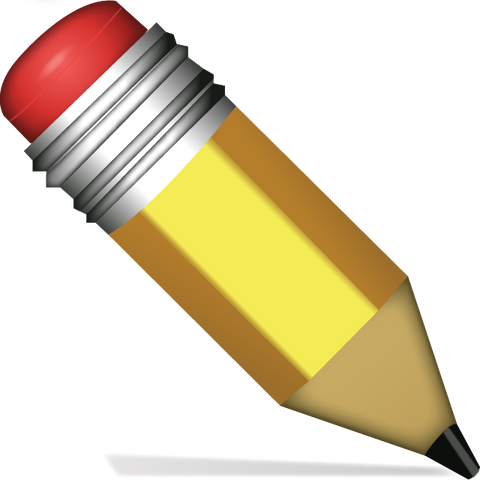 Do you love art? Are you looking to buy new supplies? Tell all your friends with the pencil emoji. Share with everyone that you're looking for a great place to buy art supplies. You're gearing up to create masterpieces on your sketchpad and transform them into beautiful paintings. Express to the world that you're a wonderful artist and you want to send everyone drawings for their birthday! Send your love for art to everyone with emojis and maybe hint that you want them to buy your work. The choice on how to use the emoji is yours!
Please share this page if you enjoyed our emoji 😍
If you would like to use our works for commercial use, please contact us here.