Poodle Dog Emoji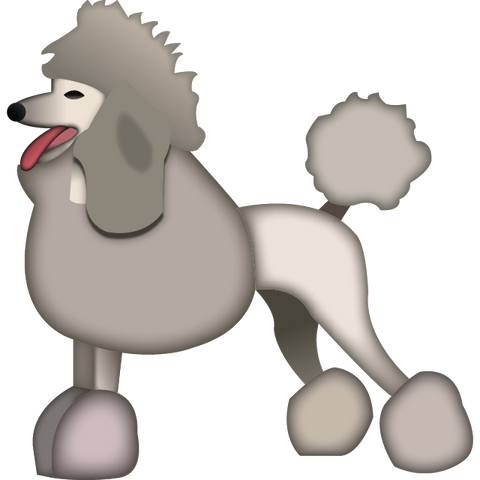 Do you want to show your friends that you're sophisticated, but will always have a fun side? With the poodle emoji that has a wagging tail, your friends will understand your elegance. Poodles are smart creatures and so are you. Why can't your spirit animal be a poodle? If you feel a deep connection with dogs, express that through emojis. Let everyone know how deep your love for these dogs run. Show that you can be an excitable puppy and a dog show master! You can be anything you want to be, and change at will!
Please share this page if you enjoyed our emoji 😍
If you would like to use our works for commercial use, please contact us here.