Puke Emoji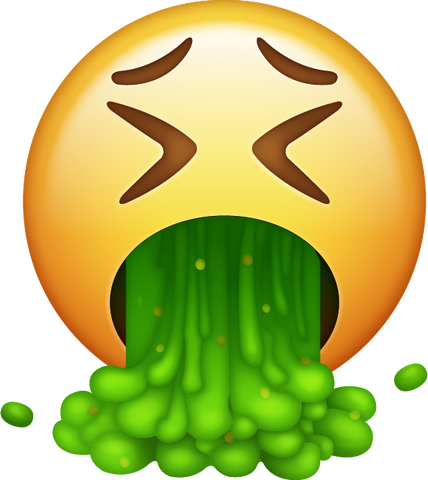 This is often how I feel after eating too much of my cousin's baking. Yuck! Maybe you can relate. We've probably all had a moment in our lives when we don't want to insult someone's cooking, but it really isn't that good. Or maybe it wasn't that at all. Maybe you got a really bad flu. Regardless, it's still an unpleasant sensation when, for whatever reason, your stomach just doesn't agree with you, and it isn't shy about letting you know. Just look at how beautifully-detailed and wonderfully-drawn that puke is. It's strange how something could be so pretty and yet so gross at the same time. I'm undecided on whether I should marvel at its artistic excellence, or feel nauseous simply looking at it. Even if the situation at hand has nothing to do with being sick, this would be a great emoji to send anyway due to its sheer randomness.
Please share this page if you enjoyed our emoji 😍
If you would like to use our works for commercial use, please contact us here.