Horse Emoji [Free Download IOS Emojis]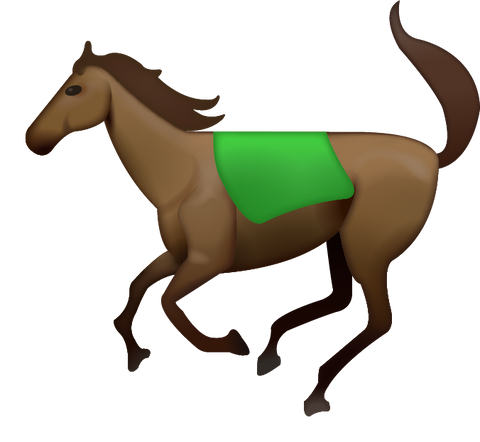 If you're a horse lover, send the running horse emoji! Are you heading to the barn? Do you have equestrian lessons or competitions coming up? Let your friends know that you love brushing a horse's mane, but the real thrill is in the ride. You can't wait to feel the wind in your hair and smooth leaps and bounds of the horse. You live for the sound of clopping hooves, but you ignore the smell of the barn. Use the running horse emoji to show off your adventurous side, and say that you're ready to bond with these beautiful creatures.
Please share this page if you enjoyed our emoji 😍
If you would like to use our works for commercial use, please contact us here.