Sail Boat Emoji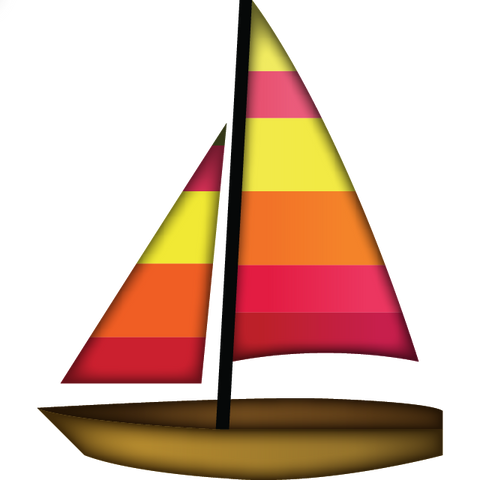 Add a splash of color and fun to your texts with the sail boat emoji. Let the world know you're ready to hit the water and enjoy a relaxing day soaking up the sun's rays. If you're a lover of the water and wish you were a fish, make that known with the sail boat emoji. This emoji is vibrant and cute just like you! Share with everyone that you're looking for someone to go sailing with, or want someone to teach you. Stay connected with the ocean and be part of something bigger than yourself.
Please share this page if you enjoyed our emoji 😍
If you would like to use our works for commercial use, please contact us here.