Smile Emoji With Hearts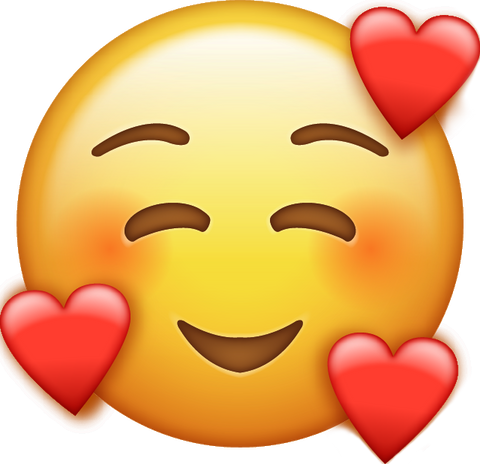 This is the best emoji to send on a Valentine's Day. Nobody captures the warm, sweet, tender feelings of February romance quite like this guy. No cupid is needed when he'd around. The puffy hearts are just the icing on the cake. Hey, did someone say cake? That's a great idea. If you have a special someone, why not get them a big delicious cake as a present? Who doesn't love cake? If your special someone wasn't in love with you before, they surely will be once you gift them with cake. They'll be so happy, three big red hearts will grow on their face and will never leave. You can look forward to a bright happy future together. If all else fails and your special someone is among that rare breed of people that doesn't like cake, don't be afraid. You can always send the Love Emoji itself to let them know how you feel.
Please share this page if you enjoyed our emoji 😍
If you would like to use our works for commercial use, please contact us here.