Smirk Cat Emoji [Free Download IOS Emojis]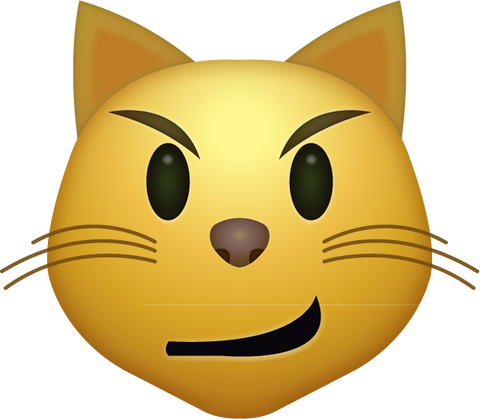 When words aren't enough, an emoji is the only way you can express yourself. Sometimes the regular emojis won't do either. You need something fresh and fun to show your friends what's on your mind. When you're in a good mood and feel invincible, send the smirk cat emoji. All eyes will be on your texts when you send this emoji to friends. They'll love this sly grin and think about what you would look like if you had that smile. Your friend will get plenty of enjoyment from this emoji and nothing will tear their eyes away from it.
Please share this page if you enjoyed our emoji 😍
If you would like to use our works for commercial use, please contact us here.