Smirk Face Emoji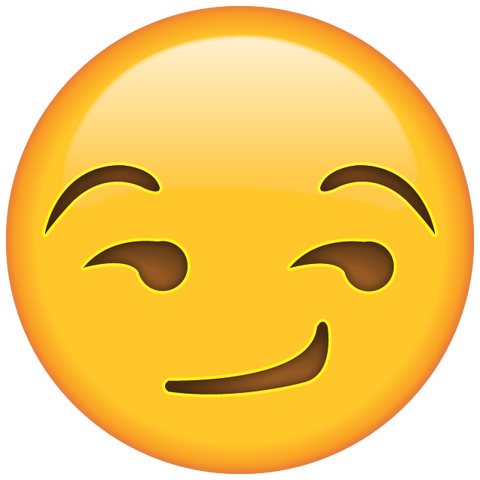 There are times when you feel mischievous. You're looking to stir up trouble and get crazy with friends. You don't want to come right out and say it, so how do you hint at it to your friends? The solution is simple! Use the smirk face emoji to show your friends how sly you are. Make it a silly secret between you two, that the smirk face is a sign the party is about to begin! We all do crazy things when we're out with friends, and that's how we keep life interesting. Share the emoji, and commence the adventure!
Please share this page if you enjoyed our emoji 😍
If you would like to use our works for commercial use, please contact us here.