Snake Emoji [Free Download IOS Emojis]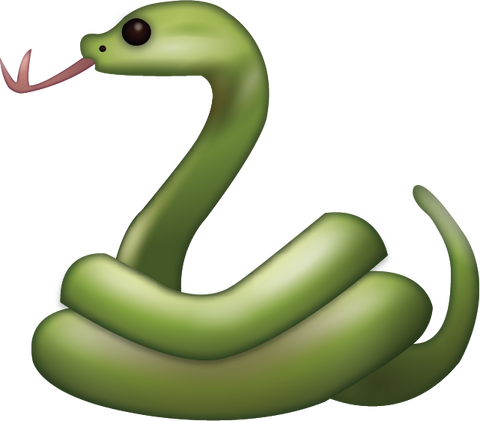 This snake emoji is quite cute compared to the real thing. You can use this emoji to say something nice, or be a little cruel. Share your love of snakes with people across the internet, and show respect for these slithering beings. You could also go in the other direction and use this emoji to call someone a sneaky snake. Snakes are usually the symbol of deceit, and if you think someone has done you wrong, this may be the perfect emoji to express that. Whether you're an animal lover, or love symbolism, have fun!
Please share this page if you enjoyed our emoji 😍
If you would like to use our works for commercial use, please contact us here.