The Sun Face Emoji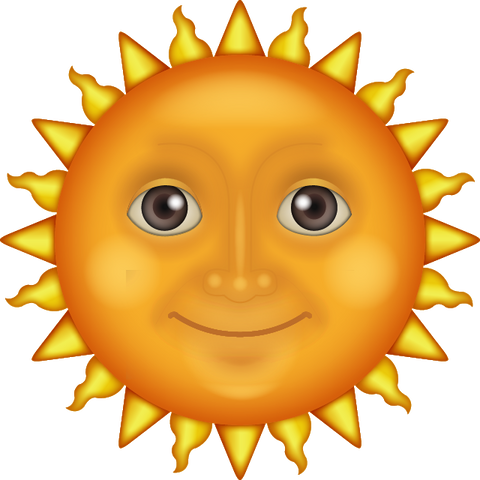 Are you in a good mood today? Do you feel like a shining star that lights up the world? Let your friends enjoy your happy mood with the sun face emoji. Tell everyone you know that nothing can get you down today. Everything is going just how you want it, and this emoji says you're a rising star. You're ready to enjoy the day and bring happiness to everyone you see. This emoji says that you're a caring person with a warm, loving personality. Nothing is going to stop you from spreading cheer and love throughout the day.
Please share this page if you enjoyed our emoji 😍
If you would like to use our works for commercial use, please contact us here.