Tiger Emoji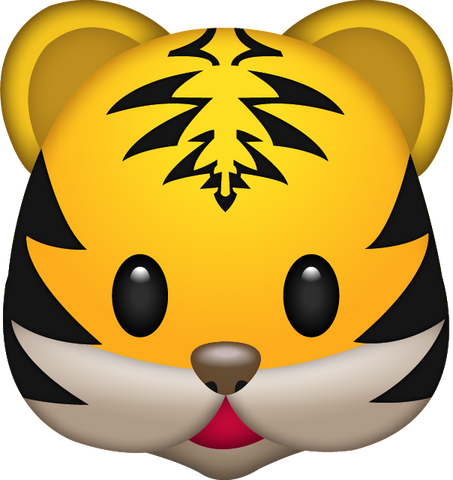 Who said tigers have to be scary? With the tiger emoji, you can be fierce and fun rolled into one! Send this smiling jungle cat to your friends, and tell them you're ready to prowl around for a good time. Enjoy this adorable tiger's face in the form of an emoji to show that you can be a strong beast with a heart of gold. Bare your teeth in a dazzling smile and feel sly and exciting like this fluffy cat. Stalk through the jungle and catch the party fever!
Please share this page if you enjoyed our emoji 😍
If you would like to use our works for commercial use, please contact us here.