Turkey Emoji [Free Download IOS Emojis]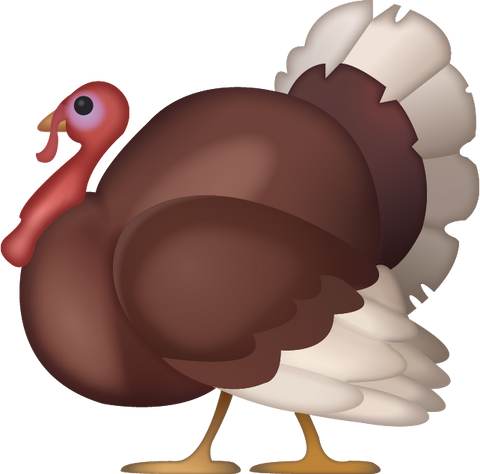 Is Thanksgiving around the corner? Are you excited for a big dinner with your family? Send out the turkey emoji! We know the turkey is the perfect bird to have in a big feast, and celebrate the holidays with family. Send out this fun emoji to say you're excited to give thanks and be with all your loves ones. Like this bird, you wish you could soar through the sky and escape to new worlds. Your family means too much to you, though, and you would never leave them behind. Have fun with this emoji and be thankful it exists!
Please share this page if you enjoyed our emoji 😍
If you would like to use our works for commercial use, please contact us here.