Turtle Emoji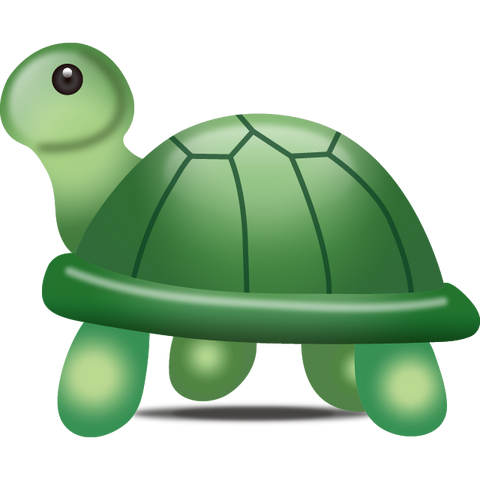 Are you running late or are feeling a little slow today? Send the turtle emoji to tell your friends that you're moving as fast as you can, but have limited energy. This cute little turtle with its bright green shell will put a smile on your friend's face. It'll soften the blow while they wait for you to meet up with them. Send this happy turtle to say you're taking your time, and you won't apologize for it. You'll get there when you get there! There's no need to rush your day.
Please share this page if you enjoyed our emoji 😍
If you would like to use our works for commercial use, please contact us here.