Voltage Emoji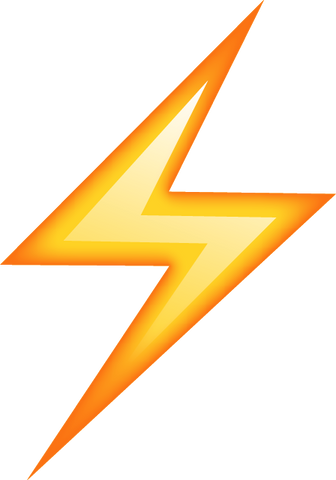 Do you feel a storm coming? Warn all your friends and connections on social media with the voltage emoji. Let everyone know that something powerful is on its way. There's a powerful force ready to take over the world. This emoji could even be a metaphor for how you're feeling. Are you recharging your energy? Do you feel faster than lightning? Send them this emoji and you'll make yourself heard. Use emojis to speak, because sometimes pictures are more powerful than words. Don't be afraid to make the first move and strike while the iron's hot!
Please share this page if you enjoyed our emoji 😍
If you would like to use our works for commercial use, please contact us here.