Waning Crescent Moon Emoji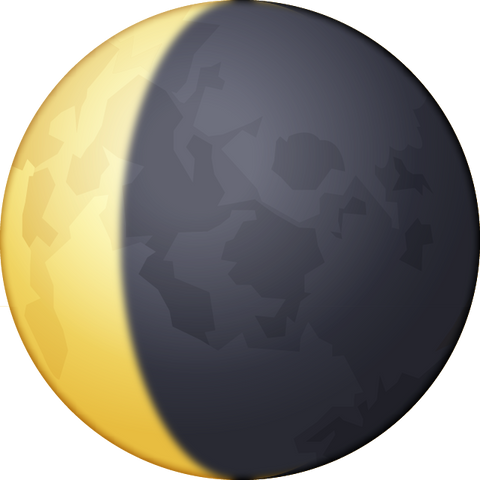 What's happening in your world today? Are the stars aligning and you're gearing up for a wonderful adventure? Is something coming that you just can't wait for? Show your excitement through the waning crescent moon emoji. Let people know that this moon represents a changing tide. Something new is about to come through your life, and you hope nothing will get in your way. Learn to explore and build your curiosity with these emojis. Get your friends excited about what's to come.
Please share this page if you enjoyed our emoji 😍
If you would like to use our works for commercial use, please contact us here.