Watermelon Emoji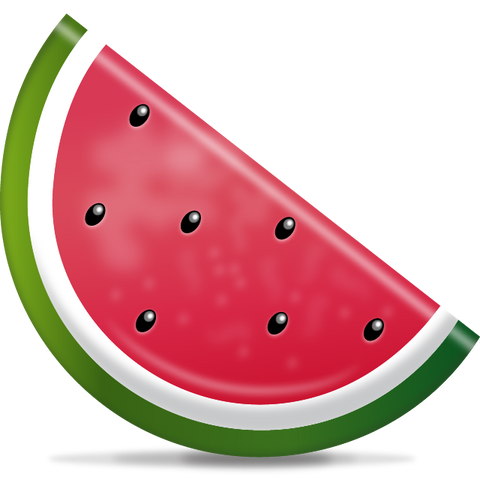 Watermelons are a staple at summer barbeques. Don't you love snacking on this fruit and showing off your smile with the rind stuffed in your mouth? Tantalize your taste buds by using this watermelon emoji and get excited about the prospect of eating one. Is watermelon your favorite fruit? Let everyone know it! Express your love for sweet fruit through every text message or social media post. Feel the excitement of summer bursting through your body. Throw a barbecue for all your friends and have a ball!
Please share this page if you enjoyed our emoji 😍
If you would like to use our works for commercial use, please contact us here.