White Santa Claus Emoji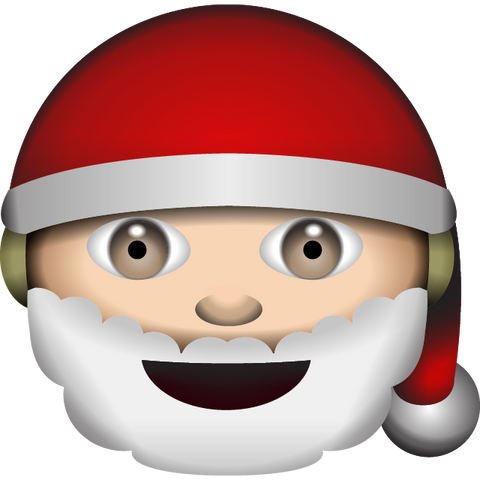 Is it time to get into the holiday season? Are you thrilled about Christmas, presents, carols, and more? Send your friends the white Santa Claus emoji to show that you've been good this year, and are ready to meet Old Saint Nick. Text this jolly face to your friends if you'll actually be playing Santa in a play or for a children's event this year. Take this symbol of Christmas and bestow the holiday spirit in your friends. Get excited about spreading cheer, building gingerbread houses, and giving back to the community. Don't take the holidays for granted!
Please share this page if you enjoyed our emoji 😍
If you would like to use our works for commercial use, please contact us here.